Product Info
*System Requirements
Videos
Product Info
Personal Budget Template –

Income, Expense and Saving Dashboard
📝 This template is suitable for tracking your personal income, expenses, and savings. Not suitable for business use. There are 5 colors to choose from (choose one color from the options above). In the example below uses Light-Blue color/theme. You can see other colors from the picture above.
⚙ The template is ready to use – comes with preset 6 income channels and 15 expenses category and 70 expenses sub-category which covers almost all common categories. You can start using the template right the way without having to set up anything. However, it can be edit or add according to your needs.
General Information
The Personal Budget Template supports below structure without having to further edit any formulas.

10 Income Channels

25 Main Expenses Categories

15 Sub-Categories under 1 Main Category

30 Savings Accounts (6 accounts can be displayed on the Saving Dashboard as Saving Trees at a time)

Easy to set up, easy to use, can be adjusted to suit each individual's use.

The template has no lock, no password, no VBA, making it easy to customize.

📄 There are a total of 8 Sheets in the file (6 Sheets for set up, tracking, and dashboard). The other 2 Sheets are used for calculation purposes only, which do not require any editing. However, they are open for editing if needed.
1. One Page Dashboard displaying annual and monthly income, expenses, and savings summaries.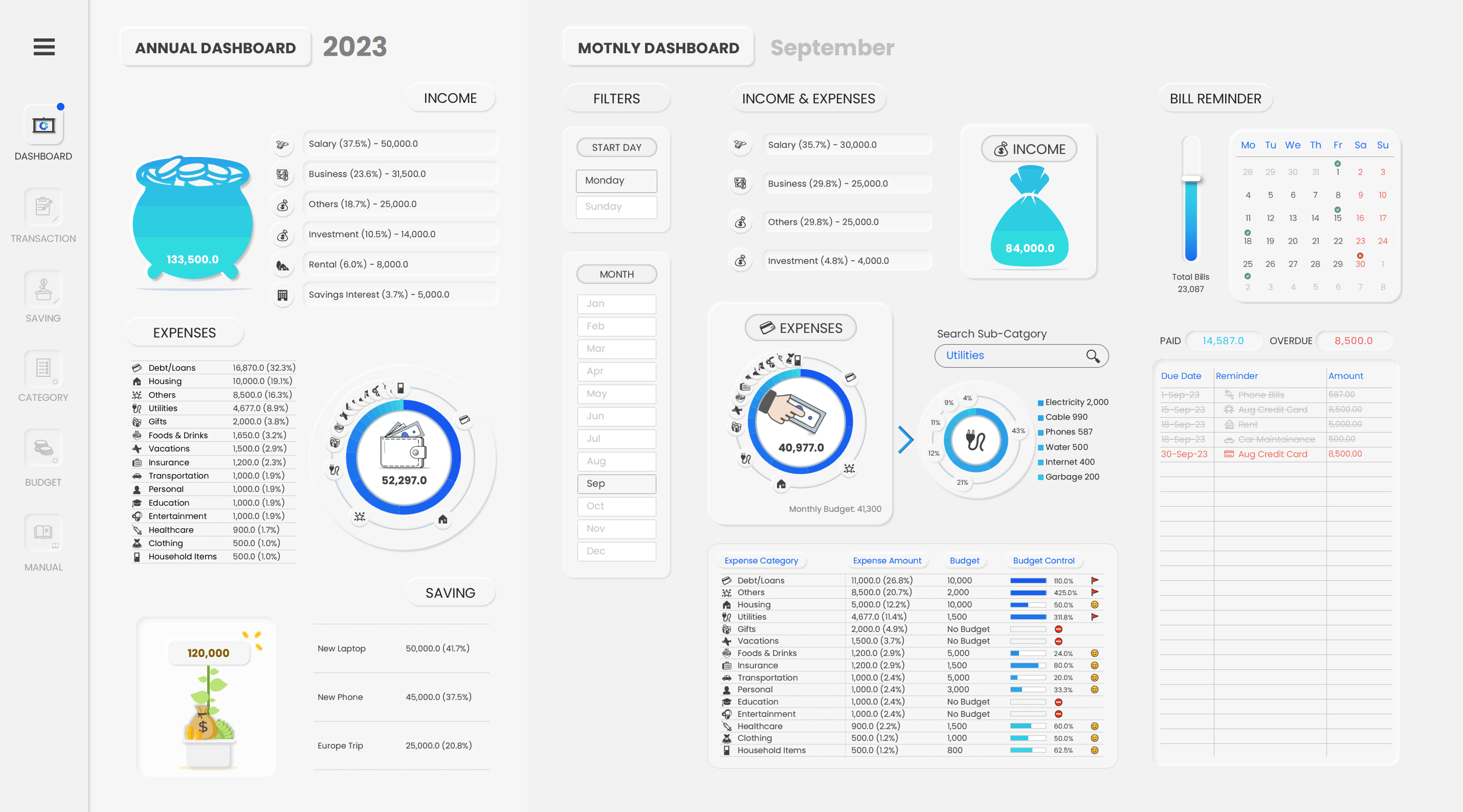 2. Transaction Tracker for recording income and expenses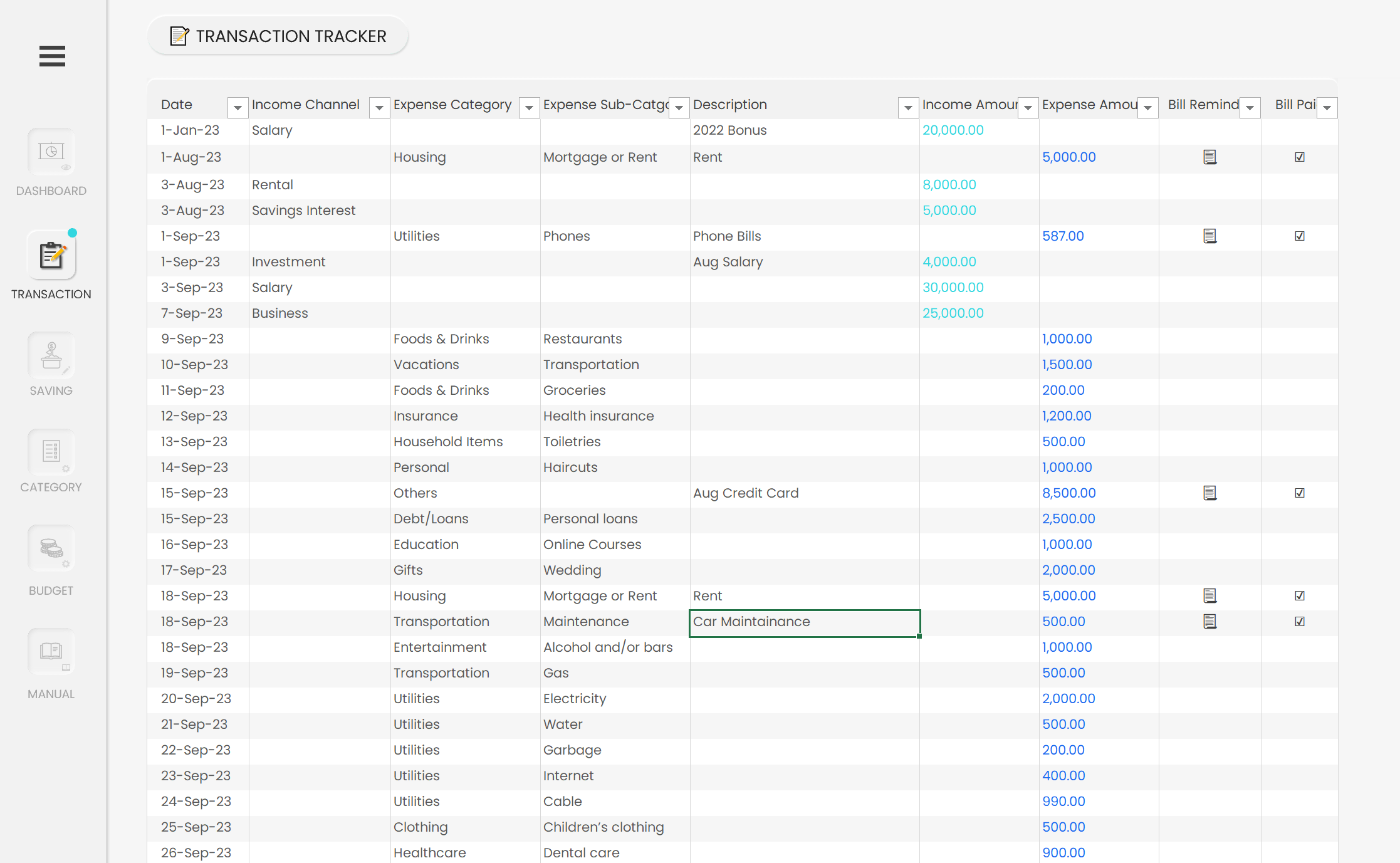 3. Saving Tracker for setting saving goals and record saving in different accounts.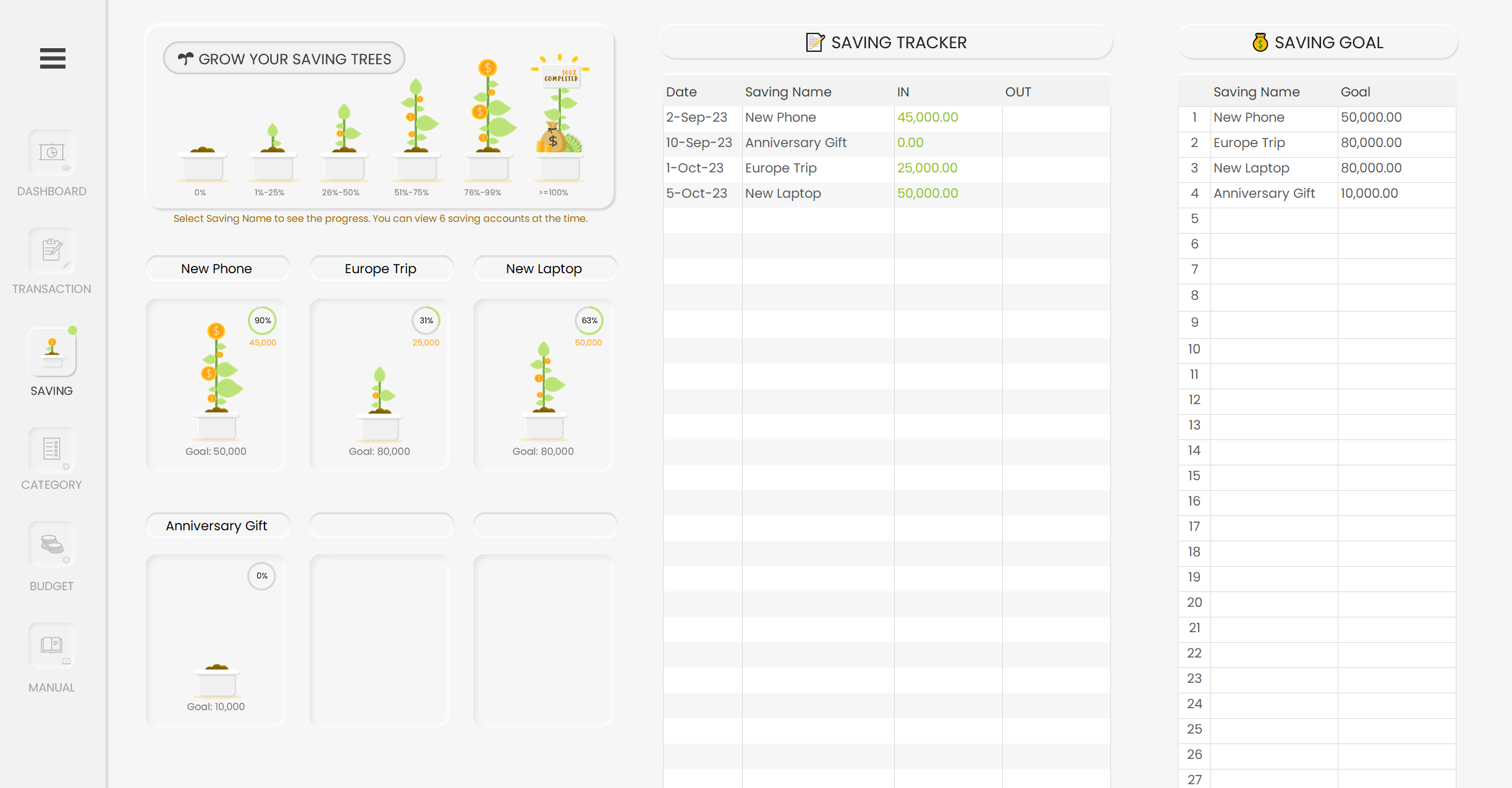 4. Category Setting for o setting income and expense categories which can be changed to other languages and/or add more categories according to the amount stated above.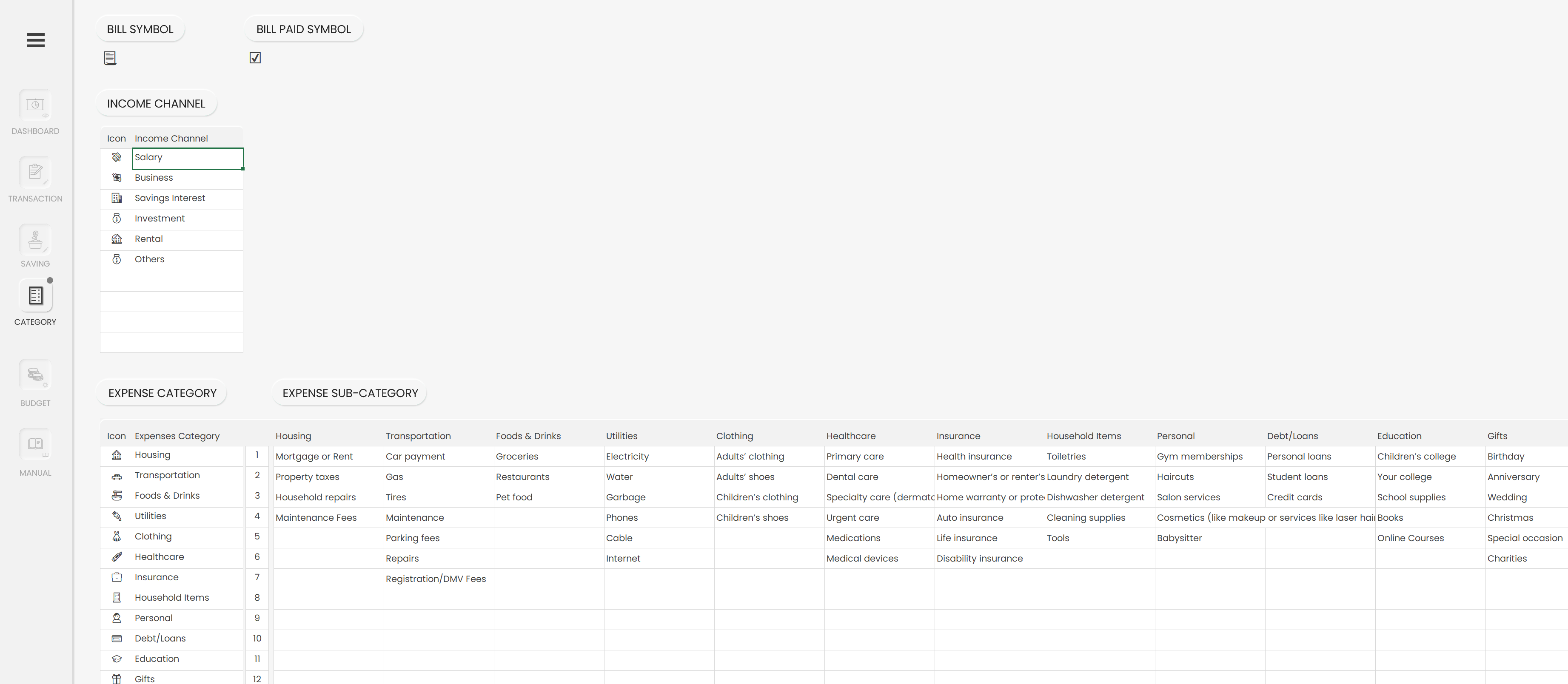 5. Budget Setting for setting spending budgets for each category/month – suitable for people who want to control their expenses.

6. User Manual
Disclaimer:
🔔 Colors on your screen may vary due to the deceive specification and settings.
🔔 The fonts uses in this template do not come with Microsoft Excel. You can download and install them at your own discretion (As of now Oct 2023 these fonts are free to download).
Font families are listed in the user manual.
*If there is no preset font on the device, it will automatically display the default font available on your device .
🔔 Prices are for ready-made templates only (layout graph, formulas, data structures), excluding setup and any additional modifications.
If you need help with setup or additional modifications such as adjusting design or adding functions, we have a service. Please send your inquiry to support@sweet-excel.com or leave us a message on our Facebook fanpage
*System Requirements
Videos