D005 Task Planner (Pro Version)
Product Info
*System Requirements
Videos
Product Info
Daily To Do List Template
📅 Used for daily task planning. Can be used for personal and team (recommended team of 2-6 people). If interested in Standard version, click here.
📝 This daily to do list template is easy to use, just jot down the tasks that must be done each day and progress as %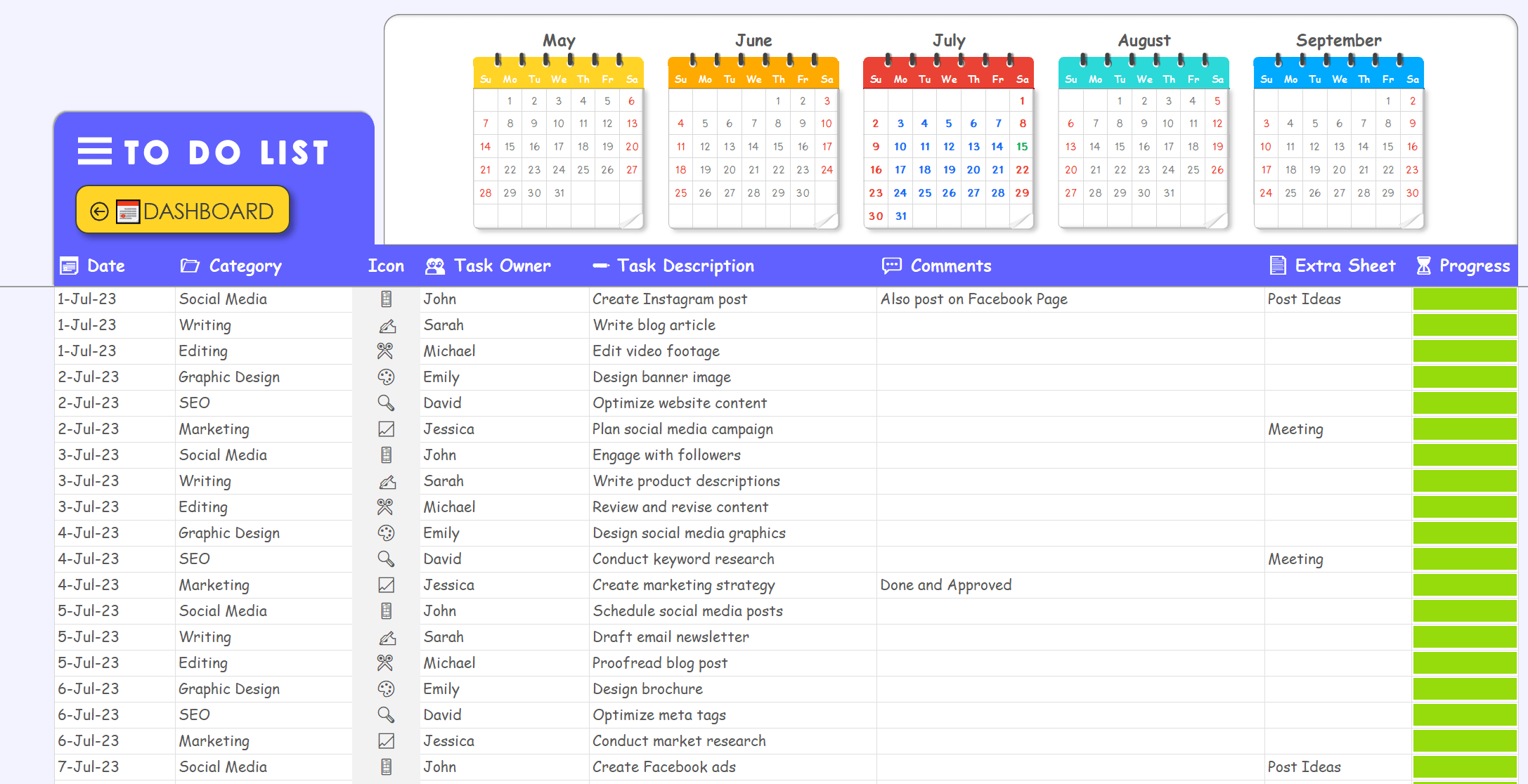 ✨ Template will display as a nice looking monthly Dashboard, able to track the progress of work each day as well as showing total tasks and progress summary in charts.
There are slicers on the left hand side. You can use these slicers to show only desire data.
1. Choose the year and month to display data and this template can be used for a long time, no need to change the file every year.
2. Able to retrieve past records
3. Choose start day of the week, it can be either Monday or Sunday.
4. Show results only for specific task categories.
5. Show results only for specific task owners.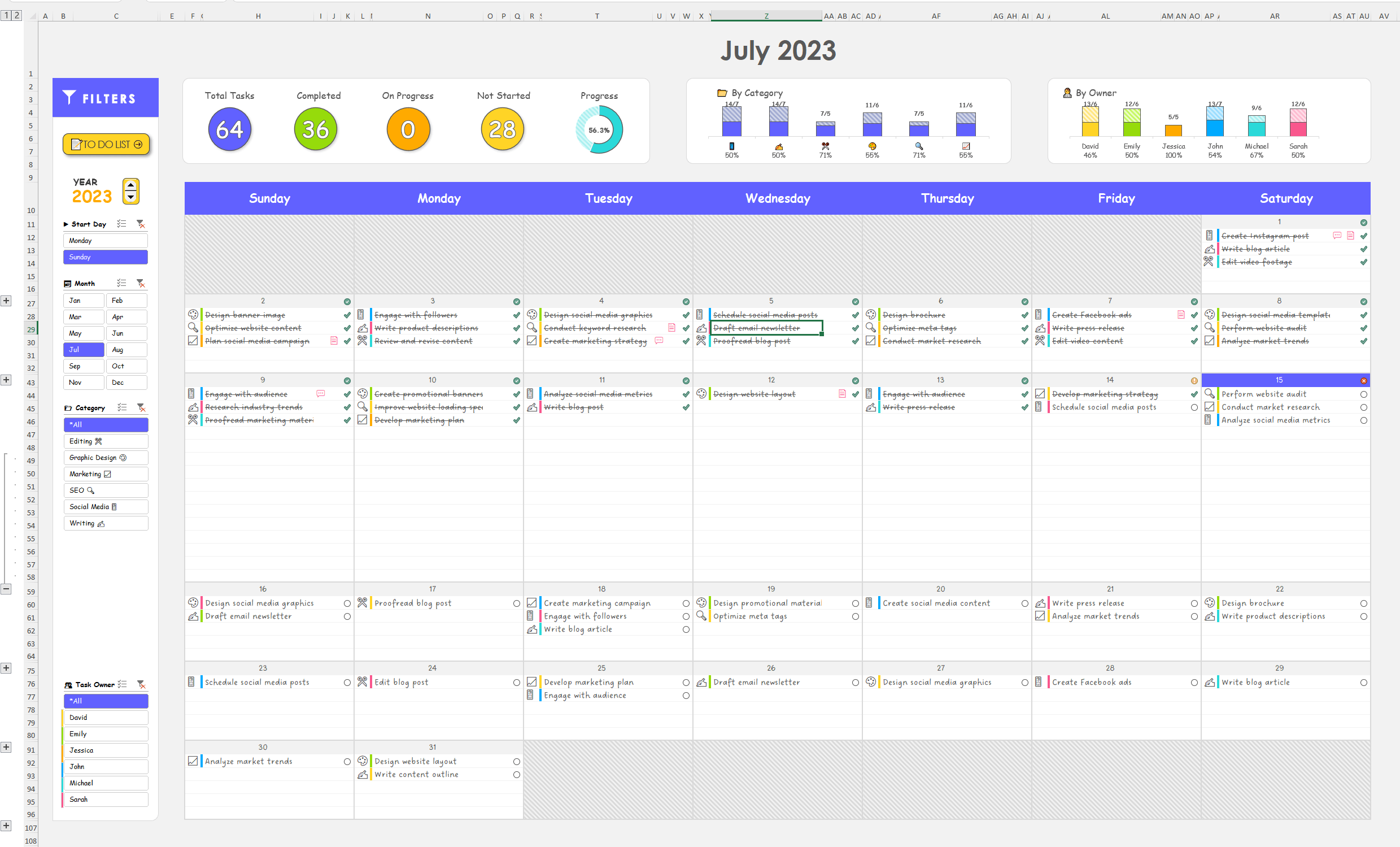 General Info
Easy to set up, easy to use, can change everything – from the formula to a template's color.

The template has no lock, no password, no VBA, making it easy to customize.

More task display on daily basis (15 rows each day compare to 5 rows for personal version)

Template can set up 6 categories of tasks, but you can further edit the formula to increase or decrease the number of category.

Conveniently change task category name and icons of by yourself. Just delete and re-type in the space provided.

Can setup up to 6 task owners, but you can further edit the formula to increase or decrease the number of task owners.

Can display up to 15 tasks each day. (can be hidden and shortened if not in use)

One click link to short comment of that task.

Able to create a new sheet to add more task details. There is a Dynamic Link Feature that will automatically create a link to newly created task detail sheet.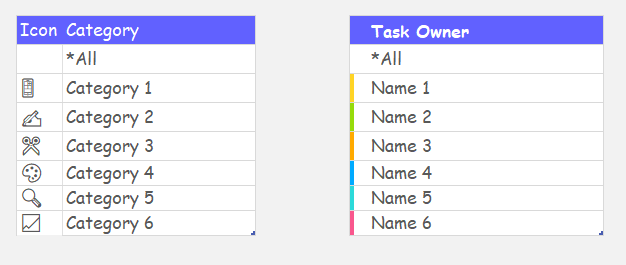 Printable without complicated setting or adjustment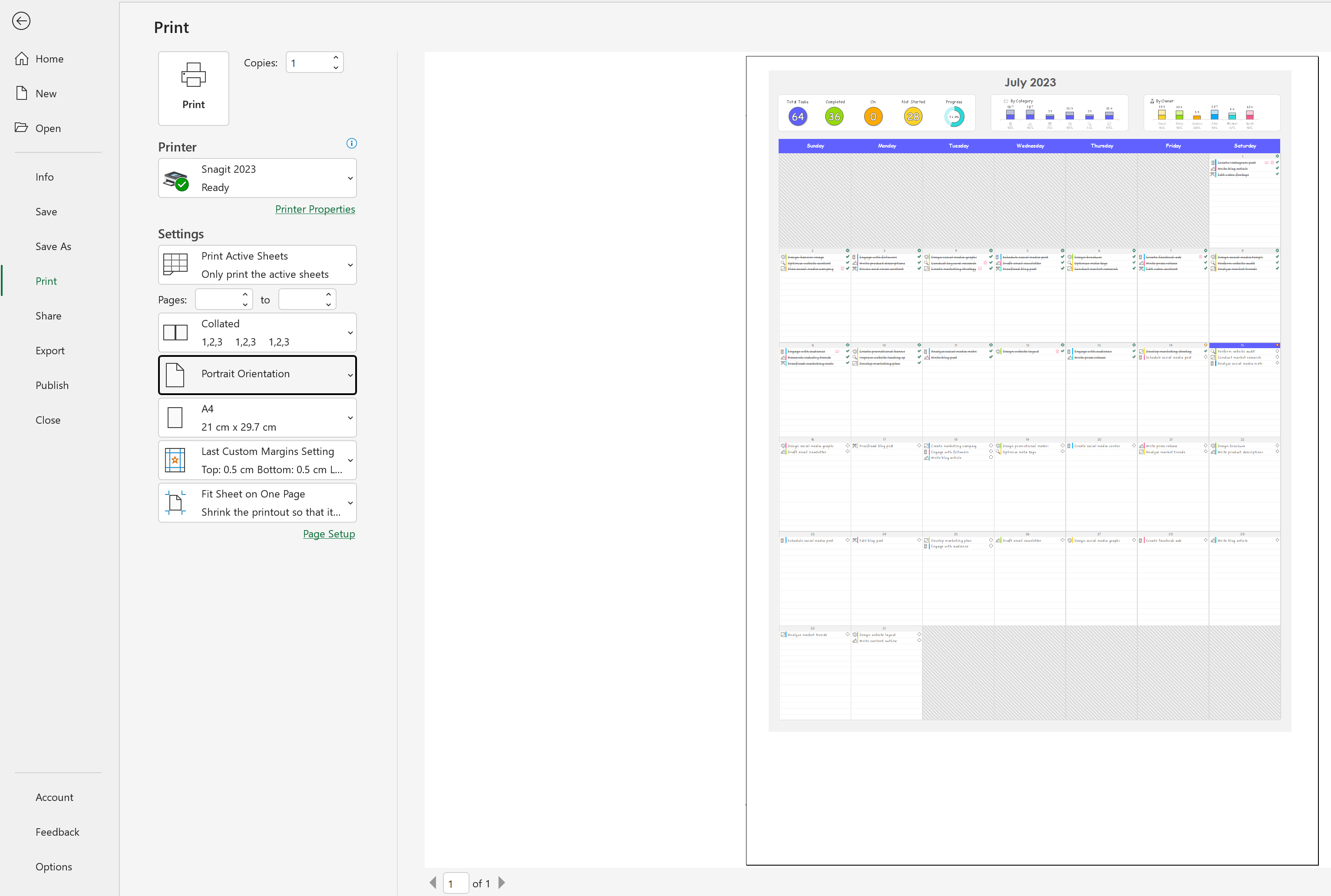 ⚠ Prices are for ready-made templates only (layout graph, formulas, data structures), excluding setup and any additional modifications.
If you need help with setup or additional modifications such as adjusting design or adding functions, we have a service. Please send your inquiry to support@sweet-excel.com.
*System Requirements
Videos